Maintaining high standards
Our goal at Bayside Family Medical & Musculoskeletal Practice is to give a high standard of medical care for you and your family. To ensure we can maintain high standards with the best medical professionals we have aligned ourselves with a variety of health experts. Our team of allied health professionals help ensure that whatever your health concern, we will have a professional to treat you. Our list of highly qualified allied health professional includes:
Physiotherapist
Mahesh Kuppusamy – Physiotherapist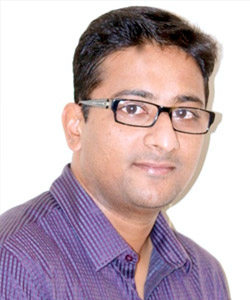 Consulting Hours at Bayside Family & Musculoskeletal Practice:
(By Appointments Only)
Ring (08) 8295 1890 to make an appointment.
Monday morning
Tuesday morning
Thursday morning
Saturday morning
No referral required
Services Provided
Mahesh is an experienced practitioner with a post-graduate Masters in Physiotherapy from University of South Australia.
In addition to more than 14 years of clinical practice, both in Australia and India, Mahesh has extensive experience in the management of work-place injuries and developing management strategies with an emphasis on rehabilitation programs, individually tailored to the needs of patients.
Mahesh's interests include Clinical Reasoning, Evidence-based Practice and Musculo-skeletal diagnosis. He has worked with cricket teams in India and has worked with South Adelaide in the SANFL.
Mahesh has had teaching experience in India, providing training, seminars and workshops for Undergraduate and Post-Graduate Physiotherapy students in topics such as Clinical Reasoning and Injury Diagnosis & Management.
Mahesh has keen interest in wildlife photography and enjoys running with Mithru (his Rhodesian ridgeback). He loves cricket and has played competitively for the past 20 years. He and his wife Gowri are the proud new parents of Ari, their son born in 2014.
Podiatrist
Quoc Anh Pham - Podiatrist Bachelor of Podiatry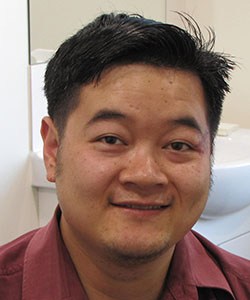 Consulting Hours at Bayside Family & Musculoskeletal Practice:
(By Appointments Only)
Ring (08) 8295 1890 to make an appointment.
Monday: 9.00 – 5.00 pm
Wednesday (alternate weeks) 9.00 – 5.00pm
Thursday: 12.00 – 7.00 pm
Saturday: 10.00 – 12.00 pm
No referral required for podiatry consults unless the patient wants to be bulk billed under the Medicare Enhanced Primary Care program or under the Department of Veteran Affairs 'gold card' scheme.
Fees
Initial consults: $75
Repeat consults: $65
HICAPS machine is available for instant claiming from private health providers.
Bulk Billing (no gap payment) is available for Medicare and Department of Veteran Affairs clients under the following circumstances:
Medicare bulk billing is only available for patients who qualify under the Medicare Enhanced Primary Care (EPC) program and bring along the appropriate doctor's EPC referral form.
Department of Veteran Affairs patients with a 'gold card' are bulk billed provided they have a D904 referral form from their corresponding doctor.
Services Provided
General feet care
Nail trimming
Corn and callus removal
Fungal nail management
Wart removal
Toe nail surgery for management of in-growing toe nails
Diabetes foot health risk assessment and foot care education
Assessment of foot and leg pain including biomechanics and gait review of sports related injuries
Foot orthoses fabrication fully customised to individual foot moulds
Readjustment of old orthoses or off the shelf orthoses
Foot mobilisation and dry needling of the lower limb

Psychiatrist
Dr John Brayley
Consulting Hours at Bayside Family & Musculoskeletal Practice:
(By Appointments Only)
Ring (08) 8295 1890 to make an appointment.
Dr Brayley consults at Bayside Friday afternoons.
All appointments require an GP referral.
Services Provided
Clinpath Pathology
Mandy Humphery - Clinpath Nurse Enrolled Nurse/Phlebotomist Certificate 4 in aged care and community services Taught Certificate 3 at Panorama TAFE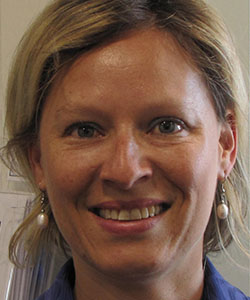 Consulting Hours at Bayside Family & Musculoskeletal Practice:
(By Appointments Only)
Ring (08) 8295 1890 to make an appointment.
Clinpath Pathology collection centre within Bayside is open from 8.00am to 1.00pm Monday to Friday and from 8.00am to 12.00pm Saturdays.
No appointment is necessary but a referral from a doctor is required.
Fees
Concessional patients will be bulk billed and will not receive an account from Clinpath Laboratories.
Non-concessional patients may be privately billed and receive an account. Fees are based on the Medicare Benefits Schedule. When you have paid your account you can submit the receipt to Medicare to claim the rebate
Services Provided
Whilst the majority of our tests are from blood samples, other tests may be performed on samples of tissue, urine, stools (faeces) or other body fluids and secretions. A blood test involves taking blood from a vein in your arm. Our specimen collection staff are extensively trained in this skill. All of our equipment is sterile.
It is vital that we make sure all of your personal details are correct. Our staff will ask for your name and date of birth and they will also check your contact details, the doctor's details and other questions that are specific to the testing. Please let our staff know if you are on a pension or Health Care card. Once your details have been confirmed, the specimen collector will examine your arm to find a suitable vein. If you feel uncomfortable, please do not hesitate to inform our collector. You may prefer to lie down if you are feeling faint or nervous. Once a suitable vein is found, the collector will cleanse the skin with an alcohol swab and then insert a sterile needle into your vein to obtain the sample.
Different tubes are required for different types of tests, so there may be more than one tube of blood collected. All tubes will be labelled with your name and date of birth. After the blood has been drawn and the needle has been removed, pressure should be applied to the site to minimise bleeding. A cotton wool ball and/or Band-Aid will be applied. If you are aware of any allergic reactions to alcohol swabs or tapes please let our collector know and we will find an alternative. It is important that you avoid heavy lifting or strenuous exercise in the following 24 hours to avoid bruising or bleeding.
Mandy enjoys spending time with her family, gardening, and being creative in the kitchen. She also enjoys writing poems and short stories. She has a new found love of acquiring a greater knowledge on her own and her family's health and fitness.
Clinical Psychologist
Dr Jane Richards - Clinical Psychologist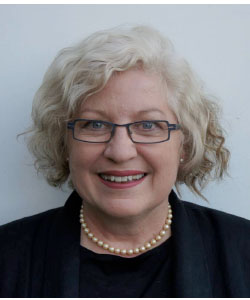 Consulting Hours at Bayside Family & Musculoskeletal Practice:
(By Appointments Only)
Ring (08) 8295 1890 to make an appointment.
Dr Richards consults on Thursday evenings and Saturday mornings. Referrals from a GP are required.
Fees
$180 paid on the day with a Medicare rebate of $124.50 leaving an out of pocket expense of $55.50.
Pensioners, Health Care card holders and children with a mental health care plan will be bulk billed.
Services Provided
Dr Jane Richards is an experienced clinical psychologist who provides specialist services to adults and children for a wide-range of common psychological issues. These include, but are not limited to, depression, anxiety, pain management, traumatic experiences, relationship concerns, workplace matters, school-related issues and life-stage stressors.
Dr Dasha Bliss - Clinical Psychologist B.Psych(Hons), MPsych(Clin), PhD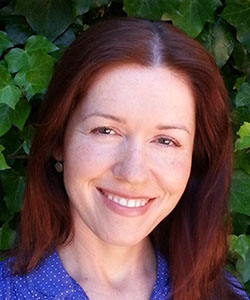 Consulting Hours at Bayside Family & Musculoskeletal Practice:
(By Appointments Only)
Ring (08) 8295 1890 to make an appointment.
Dr Bliss consults on Tuesday, Wednesday and Thursday mornings from 9am to 1.00pm.
Sessions are 50 mins in duration.
Fees
Patients on a health care card, or pensioner card and children will be bulk billed.
Others pay $180 up front but get a rebate of $124.50 from Medicare leaving a gap of $55.50 as the out of pocket expense.
Services Provided
Dr Bliss provides evidence-based psychological treatment for issues such as:
Depression
Anxiety
Relationship Difficulties
Work Stress
Stress Management & Relaxation
Self-Esteem & Confidence
Sleep Issues
Disordered Eating
Body Image & Weight Loss
Grief & Loss
Living With Medical Conditions
Anger Management
Assertiveness Training
Personal Growth & Life Goals
She has experience providing psychotherapy in the public, private and community sectors, including in remote areas and conducting e-therapy. During personalised sessions, a flexible treatment plan is developed using evidence-based therapies and techniques, such as Cognitive Behaviour Therapy (CBT), Mindfulness-Based Cognitive Therapy (MBCT), Acceptance and Commitment Therapy (ACT), and Relaxation Techniques. Building a caring, supportive relationship helps clients manage difficulties and develop resilience and appropriate skills to meet their needs. Clients are invited to provide feedback on their treatment and progress.
Please note that Dr Bliss does not offer therapy for WorkCover / Return To Work, Third Party, legal or Department of Veteran Affairs matters.
Facial Rejuvenation Therapist
RN Stephanie Mebberson- Facial Rejuvenation Therapist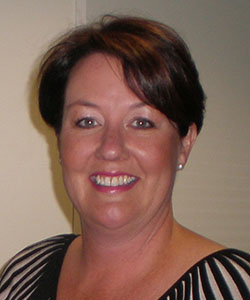 Consulting Hours at Bayside Family & Musculoskeletal Practice:
(By Appointments Only)
Ring (08) 8295 1890 to make an appointment.
Thursday evenings
Fees
Will depend on the treatment plan required
Book in at the desk or ring 82951890 now for your Free Consult with Stephanie
Services Provided
Stephanie brings to us 25 years experience as a registered nurse, as well as advanced training in cosmetic therapy. Up to date with the latest techniques and utilising intradermal fillers, anti-wrinkle injections, lip and volume enhancement products. Stephanie also provides a free initial assessment and can provide advice on all areas of skin care, including the range of ultraceutical products stocked at the clinic. She is also providing the newest rejuvenation tool – platelet rich plasma therapy, as seen recently in the media.
Remedial Massage Therapist and Acupuncturist
Luciano Bortolanza - Remedial Massage Therapist and Acupuncturist Adv Dip TCM, Dip Rem Massage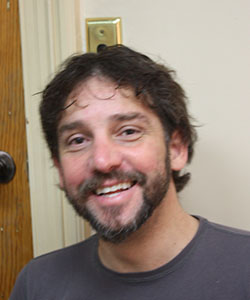 Consulting Hours at Bayside Family & Musculoskeletal Practice:
(By Appointments Only)
Ring (08) 8295 1890 to make an appointment.
Saturdays Mornings (appointments required)
Fees
Acupuncture
$70 Initial
$50 Follow up
(private health rebateable – amount depends on health fund)
Consultation time: 45 – 60 minutes
Massage
$85 initial – 1 hour
$50 follow up – 30 minutes
Services Provided
Luciano has trained in Sydney and China in Traditional Chinese Medicine (TCM) acupuncture (pain relieving treatment using needles on pressure points). Some of the benefits know from this unique treatment includes:
Chronic Fatigue, Improving the immunity, colds and flus,
Depression, anxiety, emotional issues,
Pain management,  muscle aches, sciatica,
Fertility, pregnancy nausea, milk supply,
Headaches, migraines,
Cosmetic, shallow wrinkles, weight loss
Remedial Massage
Relaxation
Deep tissue
Trigger point, Acupressure
Rejuvenate and feel good
Dietitian
Stelios Sioutis - BNutrDiet, B. Sc. (Hons)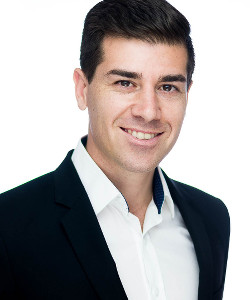 Consulting Hours at Bayside Family & Musculoskeletal Practice:
(By Appointments Only)
Ring (08) 8295 1890 to make an appointment.
Ring (08) 7226 2919 to make an appointment.
Stelios consults Tuesday fortnightly 2pm – 6pm.
Fees
Medicare GP Management Plan
All consultations Bulk Billed
Private Referrals
Initial Consulation (60 minutes) $139.00. Concession $125.10
Review Consultation (30 minutes) $89.00. Concession $71.10
Services Provided
With experience in primary healthcare, 2 research publications in leading nutrition journals, a quality education at Australian Universities and a commitment to professional development, our Accredited Practising Dietitian, is well suited to guiding you into dietary advice that helps you to eat better and feel better.
Stelios has a great ability to challenge an individual's behaviours and dietary choices. Stelios recommends and provides dietary advice that considers individual food preferences and provides the health outcomes that you expect. If you are ready for dietary advice that works, Stelios can be your professional guide.
Stelios has experience in a range of health promotion and clinical areas previously working at the Heart Foundation and the Institute of Medical and Veterinary Sciences. He now consults with individual clients in a number of specialist rooms across Adelaide and also delivers group presentations to audiences with specialised nutritional needs.
Stelios regularly works in chronic disease management in GP clinics and has specialised knowledge in eating disorders, food intolerance, diabetes and weight management. Stelios' focus on a quality service ensures together you negotiate and achieve the outcomes that are important to you from the latest evidence-based information in food and nutrition science.

Physiotherapist
Gowri Ravikumar
Ring (08) 8295 1890 to make an appointment.
Gowri consults at Bayside
Wednesday mornings 0830 – 1200
Friday mornings             0830 – 1200
Services Provided
Seniors Yoga class
Val Oldfield OAM
Ring (08) 8295 1890 to make an appointment.
Wed 3.00 – 3.45
Services Provided
Sitting and Standing correctly
Breathing
Relaxation
How to get out of a chair
How to get up off the floor